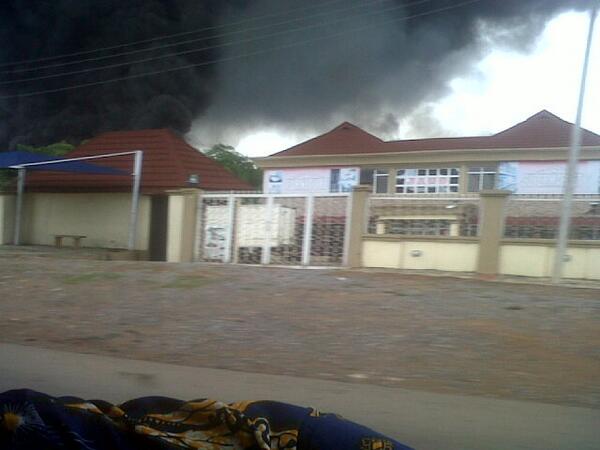 Three vehicles were burnt while a man sustained first degree burns when a truck ferrying diesel spilled it content on the Ibadan end of the Lagos- Ibadan Expressway on Sunday and sparked a huge fire.
The incident caused a gridlock on the road as people abandoned their vehicles and ran for safety. An eyewitness said the tank of the truck, which contained diesel, suddenly detached from the vehicle, spilling the content.
"The tanker was coming from Lagos towards Ibadan. Something went wrong suddenly and the vehicle split into two. The tank fell and the whole road was full of diesel. Almost immediately, fire emanated from the effect of the contact between the
tar and the iron used to construct the tank. The fire
travelled fast with the diesel and three other vehicles got burnt," said the eyewitness, who identified himself as Augustine Idowu.
Assistant Commandant, Federal Road Safety Corps
in charge of Oluyole, Ibadan South-West and Ona Ara council areas, Sanya Adeoye, confirmed the
number of cars that were burnt, adding that the injured person had been taken to the University College Hospital, Ibadan, by the emergency team of the FRSC
Source: Punch