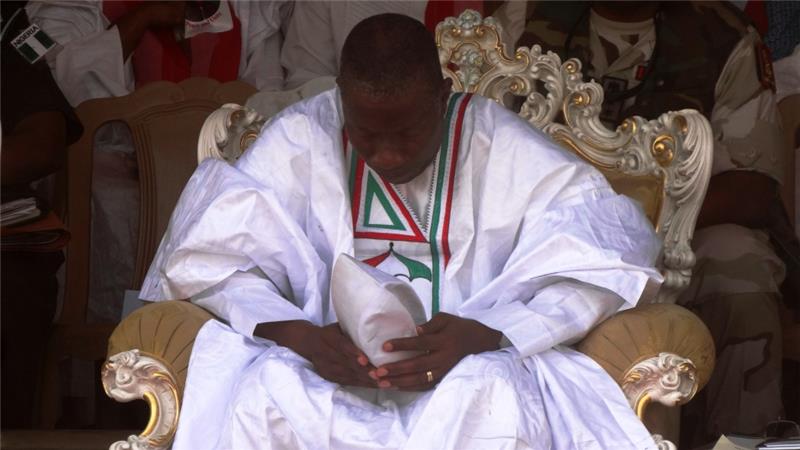 In an opinion by Solomon Ayele Dersso , a legal academic and analyst of African affairs who regularly writes on African issues, on aljazeera titled an Opinion of his Badluck Jonathan. Solomon is head of the Peace and Security Council Report at the Institute for Security Studies, Addis Ababa office.
Read his opinion:
This year's Valentine's Day will now be observed in Nigeria free from the destruction of the electoral contest. In a move that triggered major controversy and debate, the Independent National Electoral Commission (INEC) of Nigeria announced the postponement of the national elections originally set for February 14, to March 28.
The elections are said to be unlike any other that Africa's most populous nation has had in its history. Unlike previous elections in which the opposition has been deeply divided and the ruling People's Democratic Party (PDP) enjoyed electoral dominance, most opposition parties have now come together under the All Progressive Congress (APC). To the excitement of the gods of democracy, this has made this year's elections the most competitive in the history of the country.
According to the latest opinion pollinvolving 2,400 prospective voters from across the country, the percentage of voters who said they would vote for each party is equal at 42 percent. It is accordingly, the very first time in Nigerian history that the incumbent is faced with a clear danger of losing out to the opposition.
Mounting discontent
For the incumbent, there is no worse time to face such a formidable electoral challenge than this. It came at a time when there is mounting discontent in Nigeria over the government's (mis)handling of the Boko Haram insurgency that has continued to devastate northern Nigeria for over five years.
Since 2014, the group's attacks have assumed a new level of destructive force in which civilians have become the victims. According to the Council on Foreign Relation's Nigeria Security Tracker,Boko Haram-related violence claimed the lives of more than10,000 people in 2014.
Having seized about 70 percent of Borno state and many towns and villages in Yobe and Adamawa, Boko Haram has, since mid-2014, captured a large swath of territory equal to the size of Belgium.
In a change of electoral fortune, APC's presidential candidate Muhammadu Buhari, a former military ruler of Nigeria with strong backing in the mostly Muslim north and helped by Nigerians' desire for firm action against Boko Haram, seems poised to avenge his loss of the 2011 elections against PDP's flag bearer the incumbent President Goodluck Jonathan.
Security trumping democracy
Security has thus become the major issue of the electoral contestation. What more opportune moment for the Nigerian army to launch a military offensive against Boko Haram than during the coming six weeks?
The INEC rejected an earlier call by the president's security adviser for postponement of the elections to allow enough time for finalising preparations. Yet, with the security agents stating in a letterthat the military could not provide security if the elections were held as originally planned, the INECdecided to postpone the elections. The reason is obvious. To paraphrase: "It is the security, stupid."
Read more here